Weaving expertise since 1877
As a traditional enterprise with full-fledged production, we've put our passion into developing and producing high-grade needlework fabrics and damasks – since 1877. Made in Germany is the principle we've worked under and taken great pride in since the very start in the 19th century.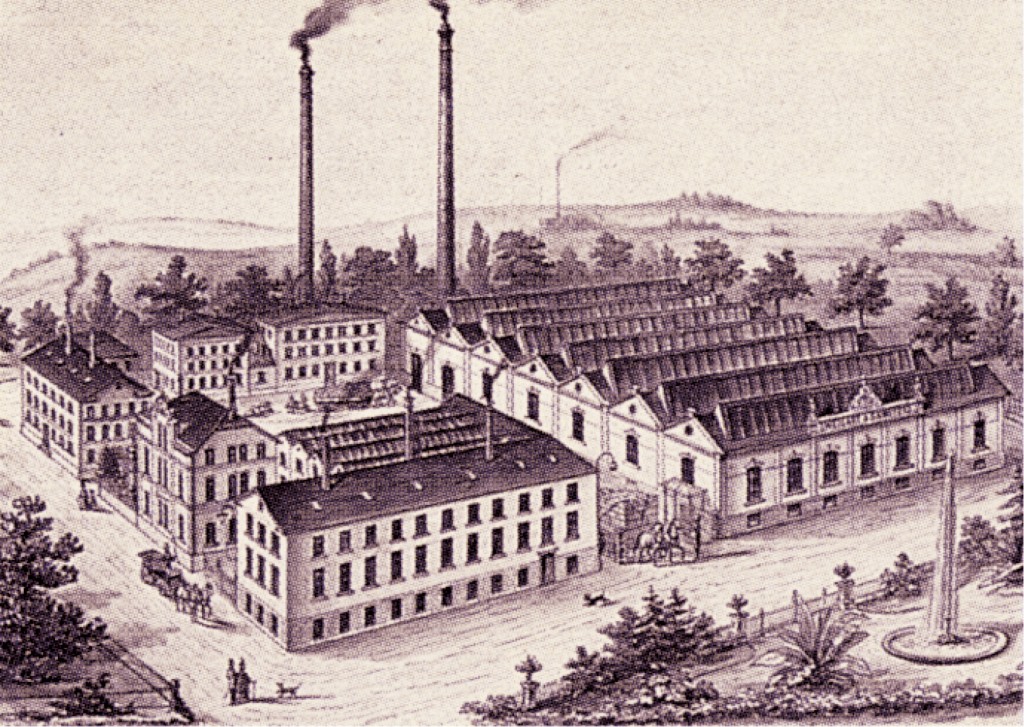 Company building about 1900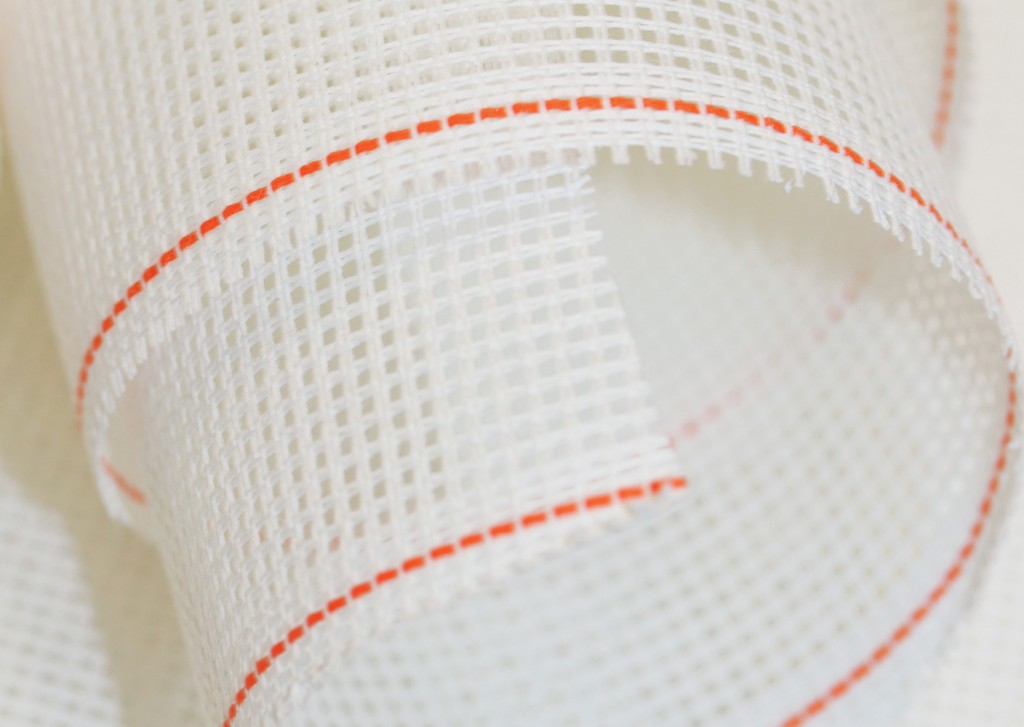 Trademark "ORANGE LINE"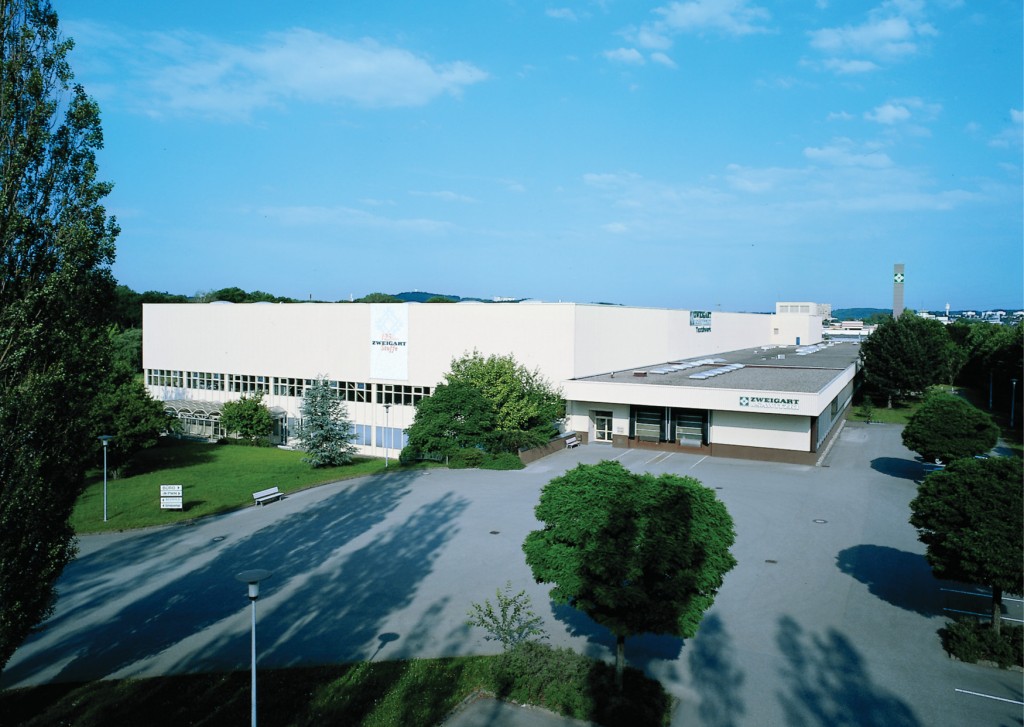 Company building
The premium quality materials are produced exclusively at the company's headquarters in Germany. The name ZWEIGART® stands for top quality: We have been specializing in developing fabrics which meet the highest quality standards for over 145 years. We offer a range of products that's unique worldwide and sets itself apart with its wide range of different qualities, choice of counts and fashionable colours. Our fabrics are available in over 70 countries worldwide and are used by numerous well-known designers and manufacturers for their projects and needlework kits. Our trademark is the ORANGE LINE – an orange-coloured thread in the selvedge of all ZWEIGART® fabrics. This is our sign for best quality and state-of-the-art fabrics that are colourfast, easy-care and absolutely precise in the weaving. That's ZWEIGART® "Made in Germany."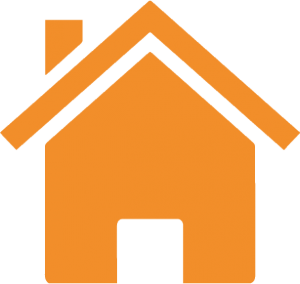 THE BRAND
We have over 140 years of weaving experience to look back on and enjoy great worldwide brand recognition in the field of needlework fabrics. We offer fabrics for all embroidery techniques and are the first choice for world-famous designers.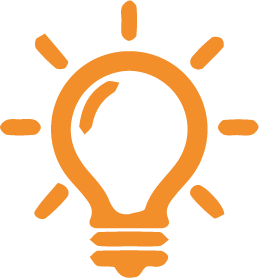 INNOVATION
Our in-house design studio churns out innovations on a regular basis. As inventor of the world-famous AIDA textile, we cooperate with many leading designers and are a leading provider of progressive fabric finishes.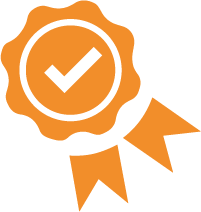 QUALITY
We use nothing but the best raw materials in our full-fledged production facility and thus set international standards in quality and selection. 100 % made in Germany is our guiding principle. And of course we are ISO 9001 certified.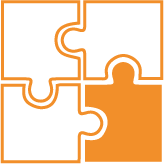 VERSATILITY
With roughly 2,500 fabrics, we offer the largest collection selection in the field of needlework. In addition to a broad palette of colours, we also offer tailor-made products and custom designs, which pushes our range to well above 6,000 items.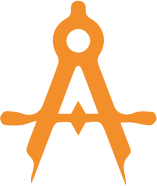 PRECISION
Long-term supplier and customer relations, speedy deliverability of all catalogue and warehouse items, competent and reliable service and uncomplicated complaints handling are always our top priority.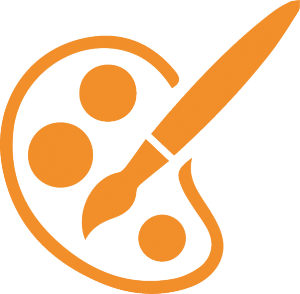 DESIGN
We offer a diverse range of needlework fabrics and a broad, fashionable colour palette. The collection is continuously updated for the latest trends. Our embroidery ideas booklets provide creative ideas for stylish embroideries on our needlework fabrics.