2017
In 2017, ZWEIGART turns a proud 140 years old.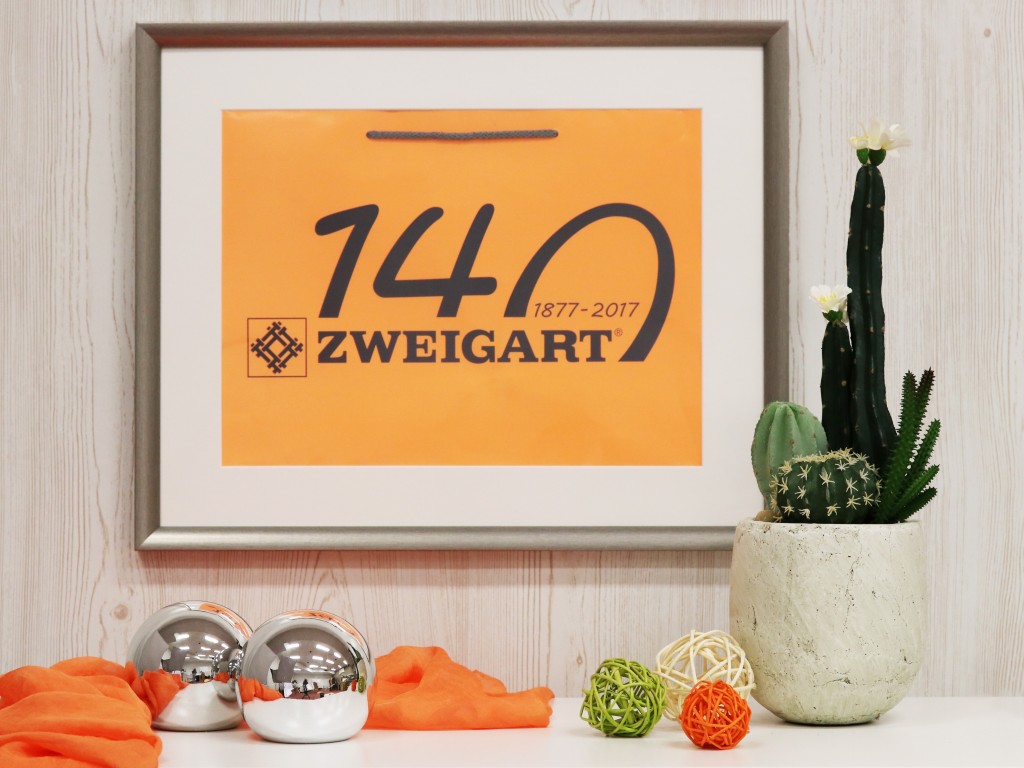 2012
Departure of senior manager Walter Georgii.
2009
Death of senior manager Herbert Georgii at age 82.
2007
Production concentrated in Sindelfingen.
2001
Installation of new, standardised EDP software for production and order processing.
1994
Complete conversion of Jacquard weaving from punch-card-controlled to automatic, self-monitoring Jacquard machines.
1992
Andreas Georgii joins the management.
Conversion of machines to electronic monitoring and data collection. Ongoing replacement and restoration of the machinery with state-of-the-art production lines.
1982
Michael Georgii joins the management.
Collection expanded to over 2,000 different articles.
1977
Company celebrates its 100-year anniversary.

1974
All technical operations relocated between January and March. Administration relocated in April. The entire establishment begins work in new building in May.
1971
Large investments in machines. After intensive negotiations with the city of Sindelfingen, an approval is gained for premises in the Fronäcker area. Specific plans are made to construct a new building for the entire establishment.
1968
Initial negotiations with the city of Sindelfingen for premises outside of the city for entire or partial relocation of the establishment.
1964
Extensive conversions of administrative and production buildings.
Establishment of sister company Smyrnafix in Sindelfingen.
.
1959
Conversion of the sizing facility. Central arrangement of the company office. Ongoing completion of the machine fleet by adding new machines and automating the weaving mill. Authorised representative Walter Sohnle assume the position of general technical manager.
1954
Business in Germany stabilises. New sales markets are gained. A piece dying facility is added to the establishment. The weaving mill is expanded further with the addition of automatic looms.
1950 – 1952
The sales department is gradually expanded. Procurement of the first new machines, including the company's first fully automatic Saurer ribbon looms.
The company celebrates its 75th anniversary.
Herbert Georgii joins as personally liable partner.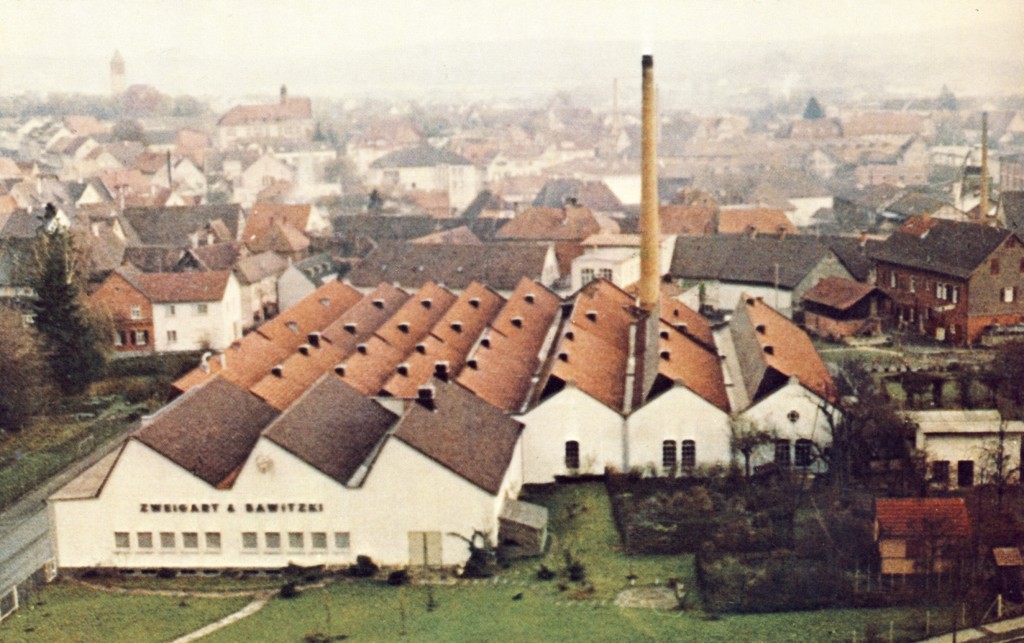 1949
Walter Georgii joins as personally liable partner.
Rationing is slowly phased out. Yarn becomes freely available once again. The company receives its first export orders. Many refugees are hired.
1945
Production comes to a standstill in April. Operations gradually resume in August.
1942
Further limitations on production due to low raw material supply. Initial weaving attempts with synthetic thread.
1939
World War II breaks out. Raw materials are confiscated. Many company employees are drafted. Production is converted to "essential products" such as coloured bed linens, apron materials, canvas. Operations continue to a limited degree.
1927
Company celebrates its 50-year anniversary.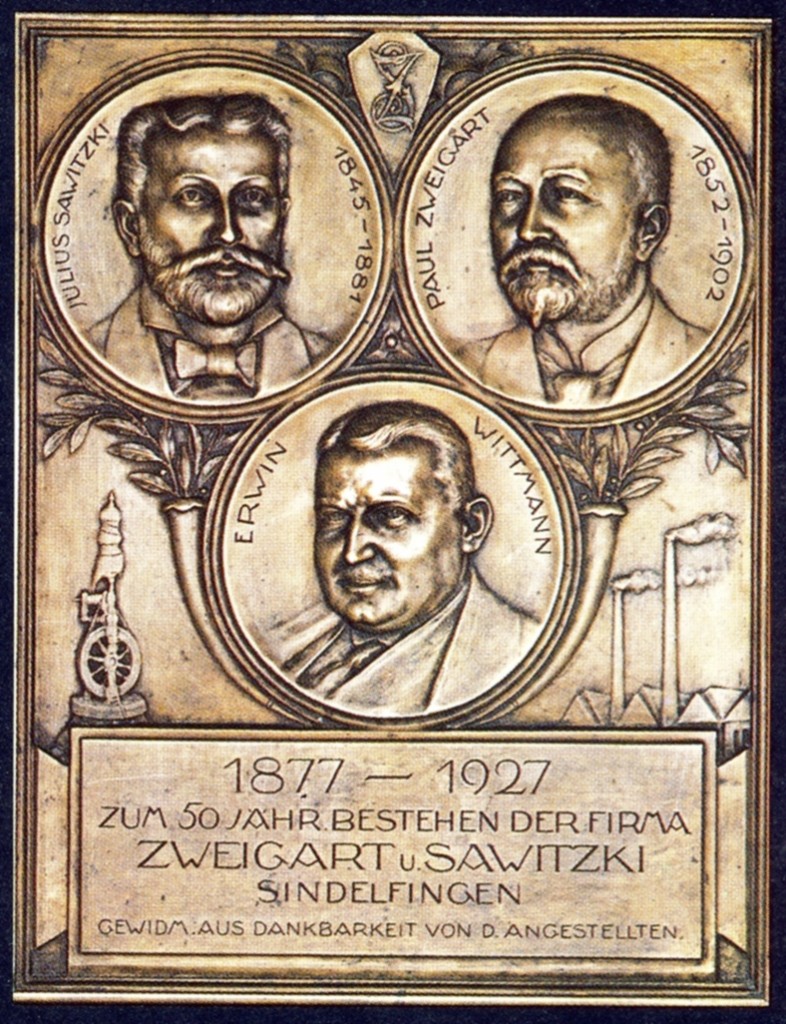 1914 – 1918
World War I. Many company employees become soldiers. Mina Zweigart supports more than 400 families of the Sindelfinger citizens drafted into military serves by matching the state-provided family allowance.
1902
The company celebrates its 25th anniversary. Establishment of a support fund.
Death of owner Paul Zweigart. The company is carried on by his widow Mina Zweigart.
1896
Construction of a modern factory building on Karlstrasse. Procurement of a new steam engine plant and introduction of electric lighting..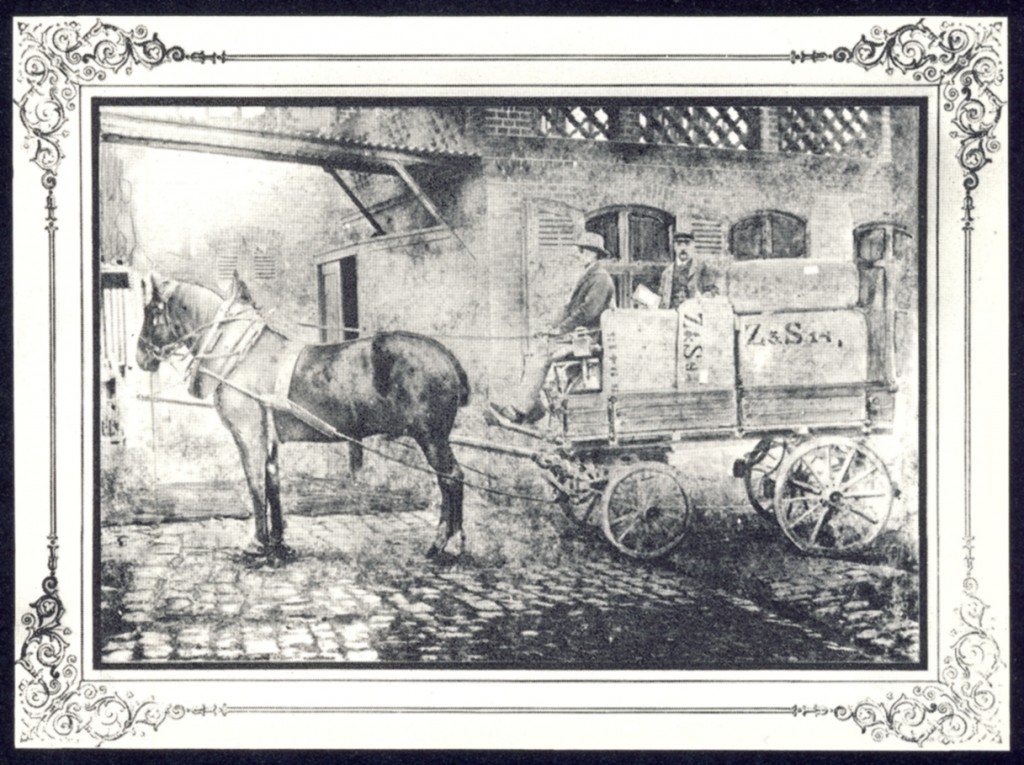 1887
Part of the hand weaving mill is converted to mechanical operation. In addition to fabrics and blankets made of linen, the company now makes articles made of cotton.
1884
The company relocates its office and warehouse from Stuttgart to Sindelfingen.
1881
Death of partner Julius Sawitzki. Paul Zweigart continues running the company.
1879
Production commences in Sindelfingen.
1877
The Stuttgart-based company  Schmidt & Pfizenmayer is transferred to Paul Zweigart and Julius Sawitzki. Acquisition of the production business in "shirtings, tailored, white goods, lining materials, etc." with warehouse and office in Stuttgart, Furthbachstrasse 12.