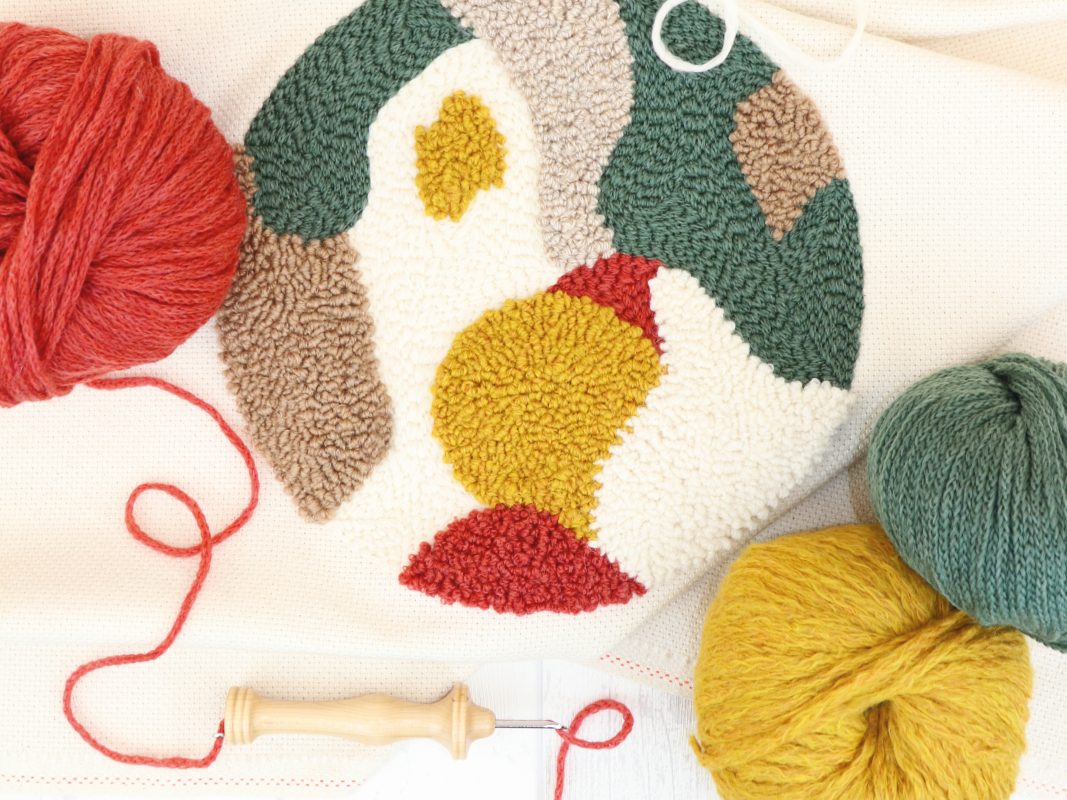 ALL FACTS ABOUT THE NEW TREND
Punch needle is a versatile yet simple embroidery technique which can be used for creating unique designs on our specialised fabrics. The punch needle is a hollow decorative stitching needle with which the thread is "punched" onto the fabric from the top. The technique ranges from thick punch needle with wool yarns to very fine punch works with embroidery threads. We offer specially woven Monks Cloth fabrics which are best suitable to realize high quality punch needle works!

With the punch needle, one works on the "flat side," while the "loop side" is created on the bottom. The "flat side" is the outer side and is much clearer and more detailed in image.
Our articles 3528 Monk's Cloth (7 ct.), 3517 Monk's Cloth Fine (13 ct.) and 1198 Floba (18 ct.) are the ideal base for achieving perfect results in punch needle work with wool yarns. More fabrics from our overall product range can also be put to excellent use for the punch needle technique.
Finer works could be realized on the enormous selection of fabrics and colors that we offer. For instance, if the background of the punched motif is to remain partly free, our articles 3609 Belfast Linen, 3984 Murano and 3538 Lugana Evenweaves offer a lovely choice of colors for this use. Special background effects can be created with our printed fabrics, such as Petit Point, Sparkle, Vintage and Splash, or metallic threads, such as opal, gold or silver.
All Information about the fabrics and the technique