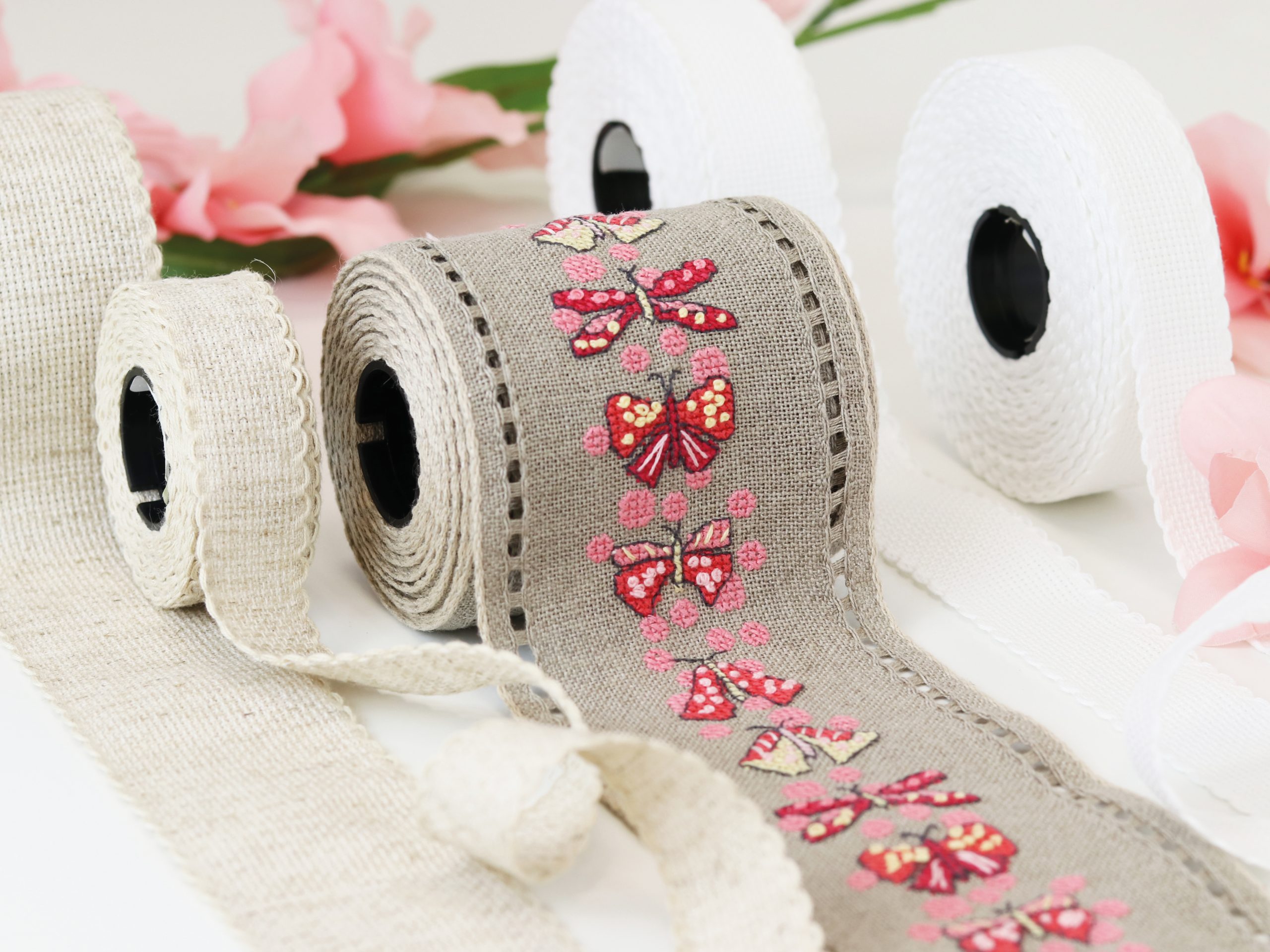 A RIBBON FOR ALL PURPOSES
Beautiful ribbons add a special touch to any decoration. Whether for gifts, as florist decor, wall hangings or in an advent calendar, they are suitable for many projects. With different widths from 25 to 195 mm and a wide variety of colours, our linen and Aida ribbons are unbelievably versatile.
to the collection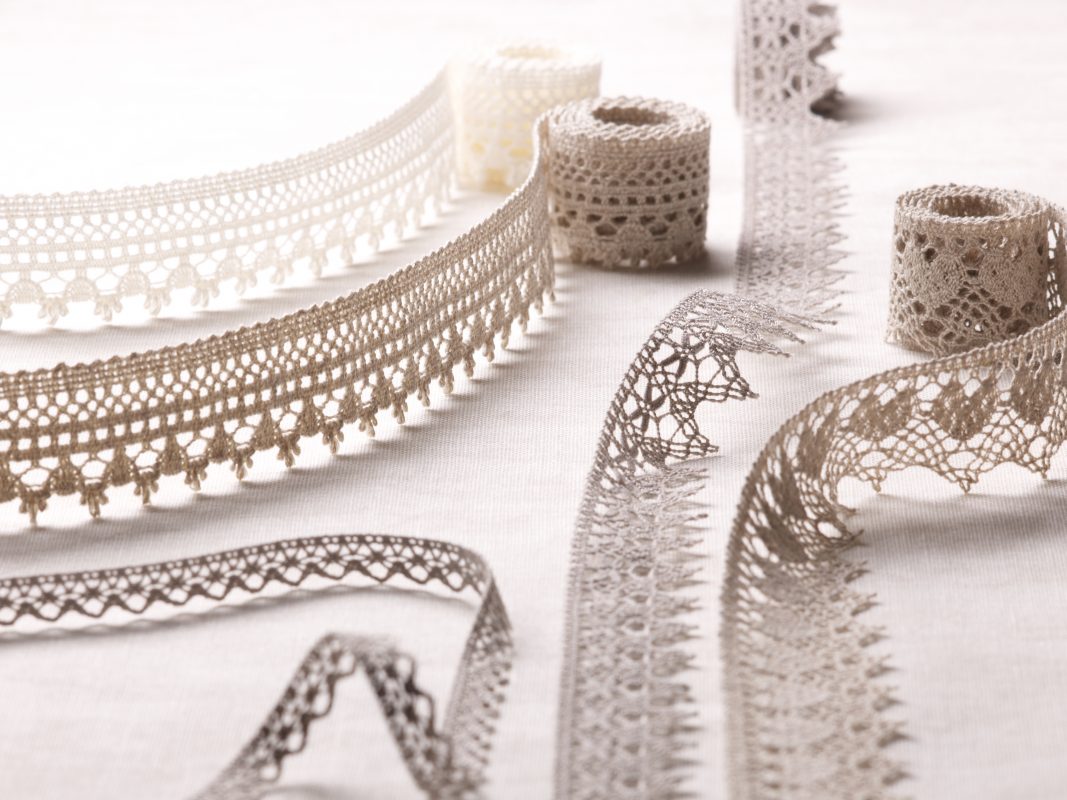 DELICATE TO THE MAX
Fine, captivating and classy – that's our range of bobbin laces. Sundry little patterns become a veritable work of art and emerge in various natural shades on the delicate lace. Brilliantly versatile, they are the perfect touch to crown any embroidery work or even tablecloths.
to the collection