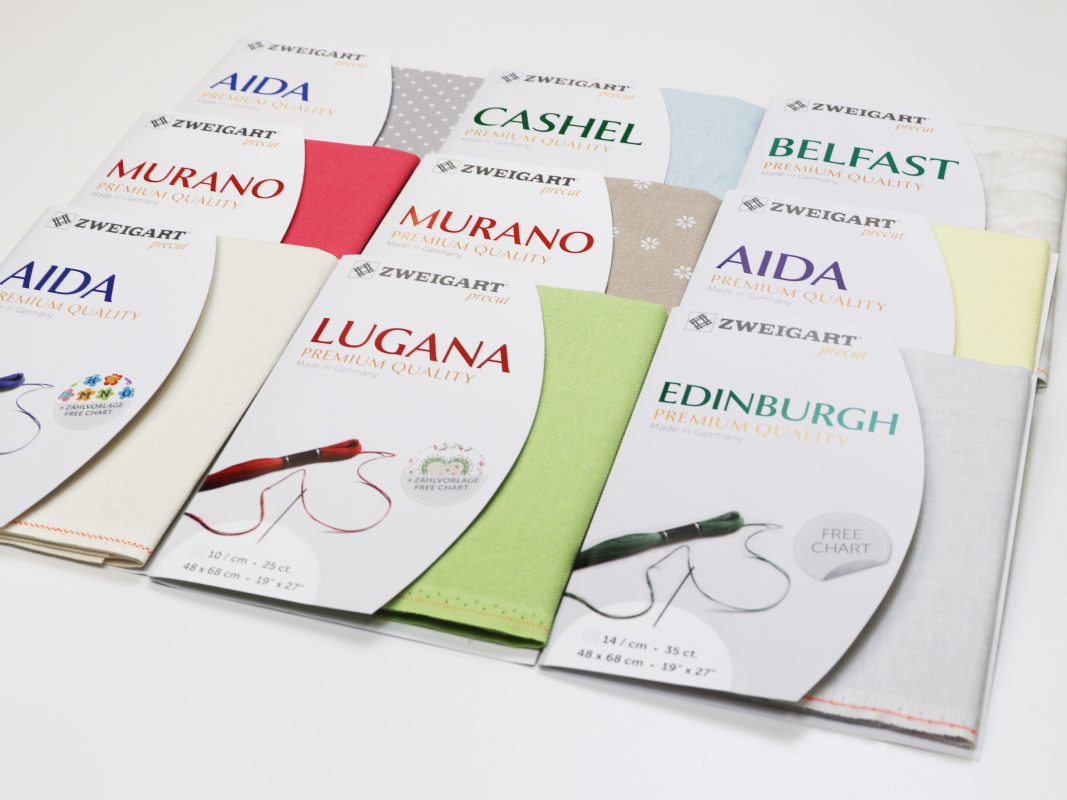 A LITTLE PIECE WITH A BIG EFFECT
Practically packed, ZWEIGART® precuts enable a wide selection of our most popular evenweaves, linens and AIDAs to be presented in a small sales space. The individual product contains a precut fabric piece and a free chart on the inside of the inlay. They are ideal for retail stores as well as online sales.
The high-grade ready-made packages contain cuts of fabric with colourful patterns for pictures, maps, sets, cushions or runners. Our Precuts range includes the popular evenweave fabrics Lugana and Murano and linen grades, Belfast, Cashel and Edinburgh in sizes 48 x 68 cm, as well as 4 Aida fabrics (5.4 to 6.4 – 7 + 8 stitches) in 48 x 53 cm. The entire range of colours from all articles is also available as precut fabric.
To whet your appetite and get you going, we've included three different colourful patterns on the inside of the Precuts packaging insert: rose motifs for the evenweave fabric, garden motifs for the linen, and a marine ABC for the Aidas.
to the collection